The day has finally come. The day you will walk down the isle and, with all  the guests' eyes on you, the bride and groom-to be, you will become Mr and Mrs.
But a wedding day is not just about the ceremony and the party that follows. There is a special moment in this day that will set the tone for the following hours. And it's also one of my favourite moments to capture. It's the morning time, filled with the excitement for what's to come, but also a magic moment to share with the people closest to you. So I have put together a list of the things you can't forget to do on the morning of your wedding day.
Pop in a playlist of music that's meaningful to you. Nothing sets the mood like music!
Don't forget your breakfast. Have a cuppa or a glass of bubbles and share funny stories with your bridesmaids.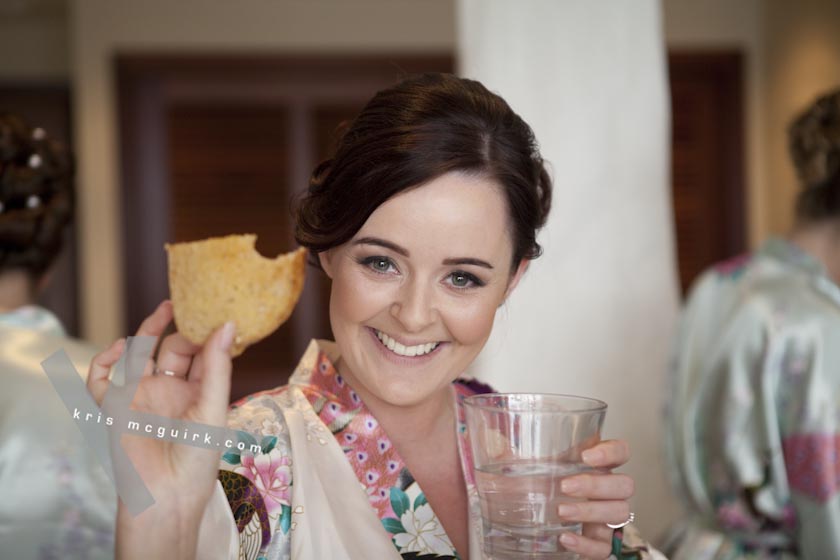 Make time for your parents and bridesmaids. This is also the time for some of the most intimate photos with them and you could consider to pose for a first look photo with your dad or for that moment when your mam and bridemaids help you into your wedding dress.
Chill out and have fun. We all know that there is no better way to be photogenic than being relaxed.  So enjoy while your make-up and hair stylists look after you and your bridal party.
Write a note to your fiancé  and send it to his/her room.
Attention to details: don't forget to remove sticker labels from under your shoes. You'll be glad you did it when the odd sticker won't appear in any of the photos.